I started out in the book business at Simon & Schuster after graduating from Syracuse University with a dual bachelor's degree in English and magazine journalism. I left publishing after a couple of years and earned a master's degree in book history from Drew University, where my thesis on reprinted editions of classic books was awarded the Society for the History of Authorship, Reading & Publishing's graduate essay prize. Upon finishing that degree, I stayed on at Drew, in the university's library, as the preservation and archives associate in charge of the university archives.
Since 2005, however, I've been writing/editing from New York's Catskill Mountains. I was the longtime editor of Fine Books & Collections magazine. I am currently the director of communications of The Raab Collection, a firm that buys and sells historical autographs and documents.
My husband and I also run an indie audio production company, Silver Hollow Audio.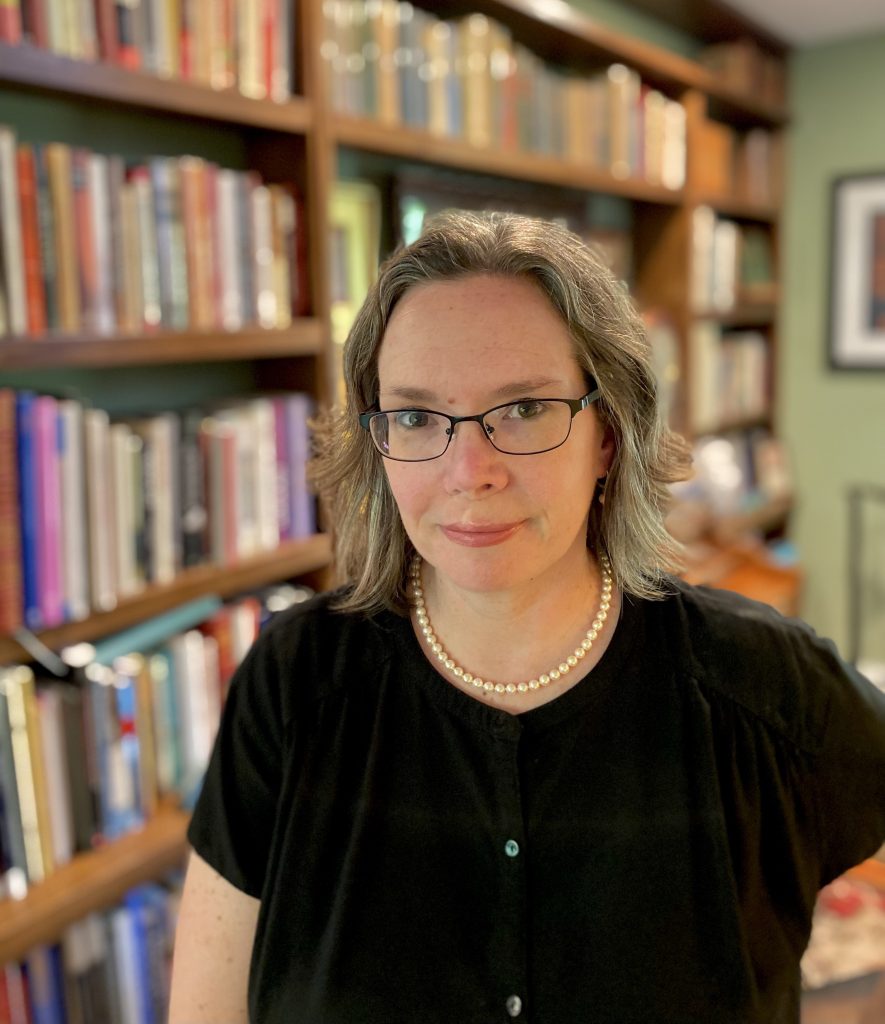 Rebecca Rego Barry. Photo Credit: Charlotte Barry